PR is something that many small businesses struggle with. If it is not your area of expertise, you have three choices; outsource, hire-in or add it to the list of things that you have to learn (and execute) yourself. Some experts suggest that, until you have a PR budget of £10,000, hiring an agency may be fruitless. So many start-ups and smaller companies choose to do it themselves, so here are some tips on creating your own media buzz:
1. Remember that nobody knows your business better than you, and take confidence from that.
What you may lack in journalistic ability, you will make up for with knowledge. Draw upon anybody you know that might have more of a flair for writing, and ask them to proofread for you and suggest improvements. Read competitor press releases, in fact, read lots of press releases, to get a feel for the different styles of writing and what works and doesn't work. Subscribe to blogs from talented content creators, follow them on twitter and aspire to be as good as them! One of our favourite blogs is Groove, but your choice will obviously vary with your business type.
2. Make the most of free online resources.
There are many websites and tools you can find with a quick Google (other search engines are available!) that can help you at every stage of the PR process. There are just a few examples here.
3. Plan ahead.
Planning is crucial with PR if it is going to be consistent and effective. You need to think about so much…. How are you going to get your company seen? Social media, magazines (trade or consumer), incentivising word of mouth, publicity stunts and events, networking, nominating your company for awards, public speaking. And each one of these options requires its own careful planning and scheduling.
You can create your own simple schedule or find some fantastic resources online. One such example we found for help with Content Marketing is Quicksprout. It takes you through from the very start of your Content Marketing journey and leads you through every aspect in a very organised, step-by-step way.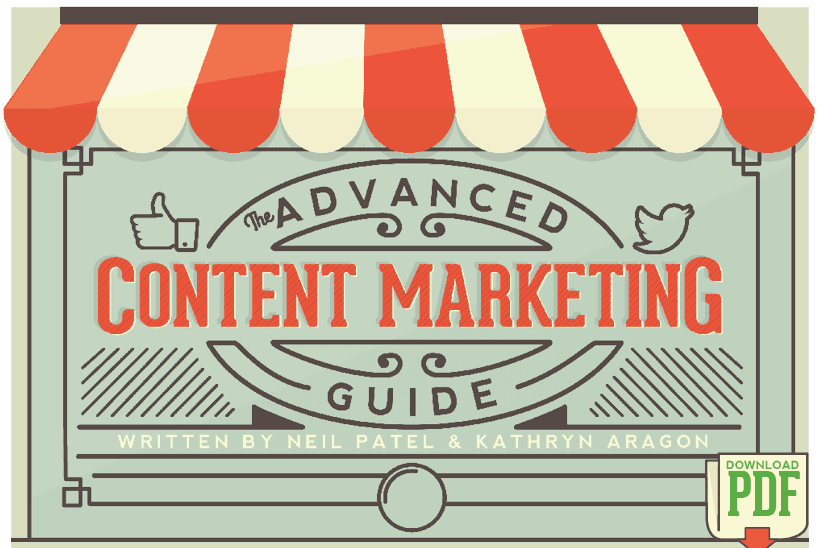 4. Make it easy for the press to see what's going on with your company.
One simple way to do this is to keep a well-updated 'Press Information' page on your website which includes all your press releases and news, and anything a writer would need to be able to cover your business without actually speaking with a member of your team.
5. Immerse yourself.
You are probably already living and breathing your business, but you also need to be immersed in the world your business inhabits. Understand your competitors, your customers and your suppliers. To create good press you need to be fed a constant diet of interesting information that is relevant to your business.
Don't be daunted by taking on your own PR. It can be exciting and fulfilling, and the fact that you are doing it yourself will bring a more passionate, human quality to everything you create. You will be in complete control of the personality of your brand, and the feeling you get from creating your own success is something that money can't buy.