Efficient Order Processing in Five Simple Steps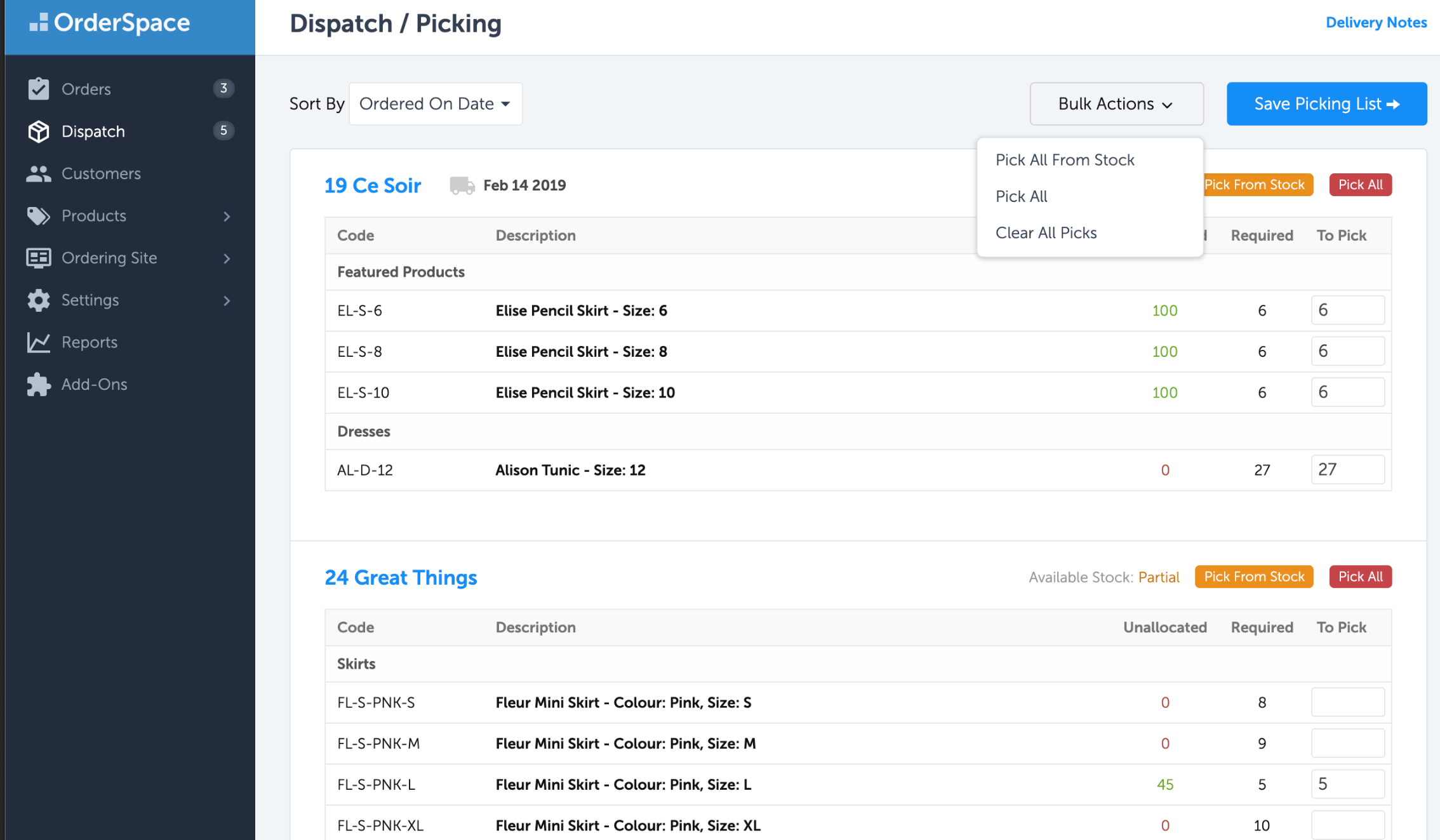 Let me start by saying this is firmly aimed at the smaller business. If you are operating with a big warehouse and lots of staff, this probably isn't the post for you! Head on over to ShipStation for some fantastic resources for larger operations.
So, with that disclaimer out of the way, these basic principles apply whether you are fulfilling retail or wholesale orders. Here are my 5 key ways to make your order processing run smoothly.
Make sure your inventory levels are correct. Nothing slows you down like missing or incorrect stock items when you come to pick stock.

Review your current schedule. Depending on how many orders you fulfil each day, what else you need to get done, and what time you need to have them ready for dispatch, you may want to just check that you are working in the most efficient way. Set a timer, measure how long it takes you to print/pick/pack/label etc., and add some contingency time for delays or interruptions. So, if it takes you an hour and your daily collection is at 4pm, you might decide you need to start order processing by 2.40pm each day.

Simplify and de-clutter your packing area; make sure it is organised so that the items you reach for the most are close by and that they are easily to hand.

Take a look at your current mailing providers, and the systems you use. Are there any short-cuts you can make? This especially applies if you set up the processes more than 12 months ago. Quite often, the carriers forget to keep you updated about new services so it is worth contacting them to see if there are quicker/cheaper options available to you.

Automate as much as possible. Where there is human input, there is increased likelihood of error. This is an unavoidable truth. So wherever possible, eliminate that risk!
We made Orderspace to make the entire order process as efficient and enjoyable as possible. If you haven't already, try our free trial and see how much time you could save.
Further Reading:
What is B2B e-commerce?
Get bigger orders from your wholesale customers
9 Signs you've grown out of your current order processing system