Businesses with seasonal ranges can find certain times of the year stressful and overwhelming. It is one of those factors that often gets worse the more successful you become. Once your products have been designed and/or sourced, you next need to prepare all the information for trade shows, press, and your stockists. This can be very time consuming and often involves a lot of duplication of work.
OrderSpace takes the pain out of this in so many ways. First of all, the tedious admin involved in setting up each new season is greatly reduced. Setting up new products is very quick and simple. You can bulk upload everything (including images) or use our intuitive product screens to create the new ranges yourself.
Once the new season is on OrderSpace, your team can log-in and view it from anywhere. The information can be printed for those who require hard copies. If you trade internationally, our price lists and multi-currency features take away the need for creating lots of different price lists and information packs, its all handled efficiently within OrderSpace.
OrderSpace seamlessly manages your pre-orders for you. Simply create your pre-order category and specify the ordering deadline date which is clearly displayed on the customer site. You also have the option of setting a due date for delivery. You can set up as many pre-order categories as you need to, so you can arrange your forward-ordered items to suit your needs.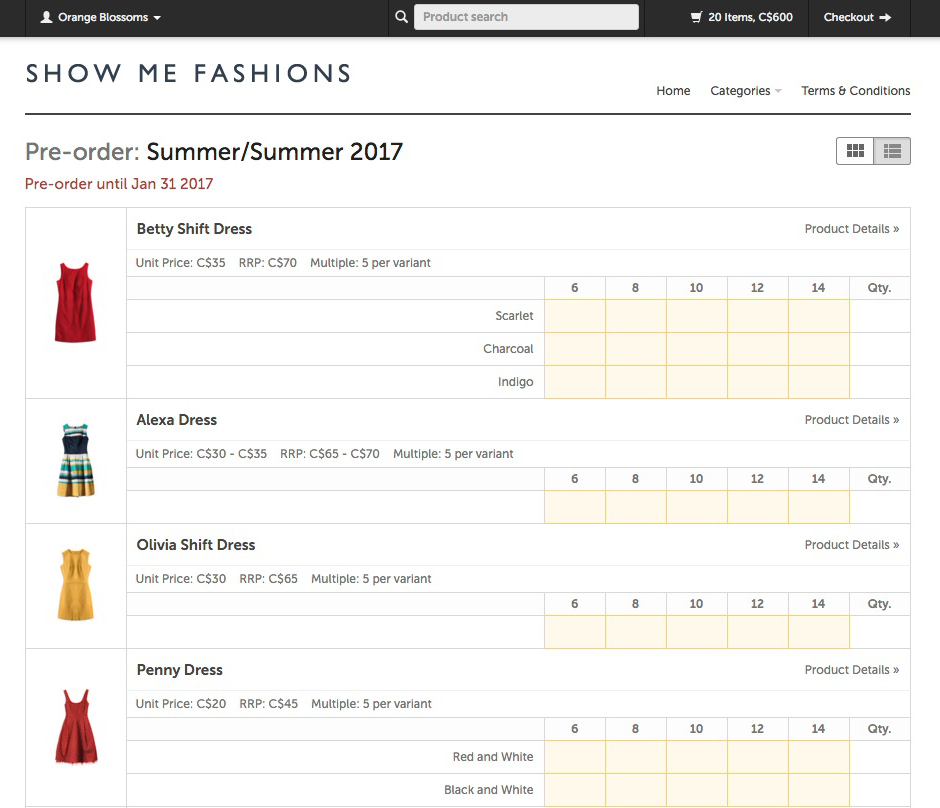 Each pre-order is kept separate in the system and you can run a report at any time to see a list of items ordered against each one. This allows you to plan production as well as giving a good feel for what your wholesale customers are looking for in the next season.
When the stock arrives and you have updated the inventory levels, you have all of your orders in one place ready to go. Simply release them for dispatch, pack them up and off they go. Orderspace cuts out admin so you can concentrate on the more important things, like planning next season! You can take a 30-day free trial and see for yourself what a difference it would make to your business.
Further Reading
How to manage pre-orders efficiently
8 ways to prepare your business for the holiday season
Getting started with wholesale