Getting The Best From Your Wholesale Customers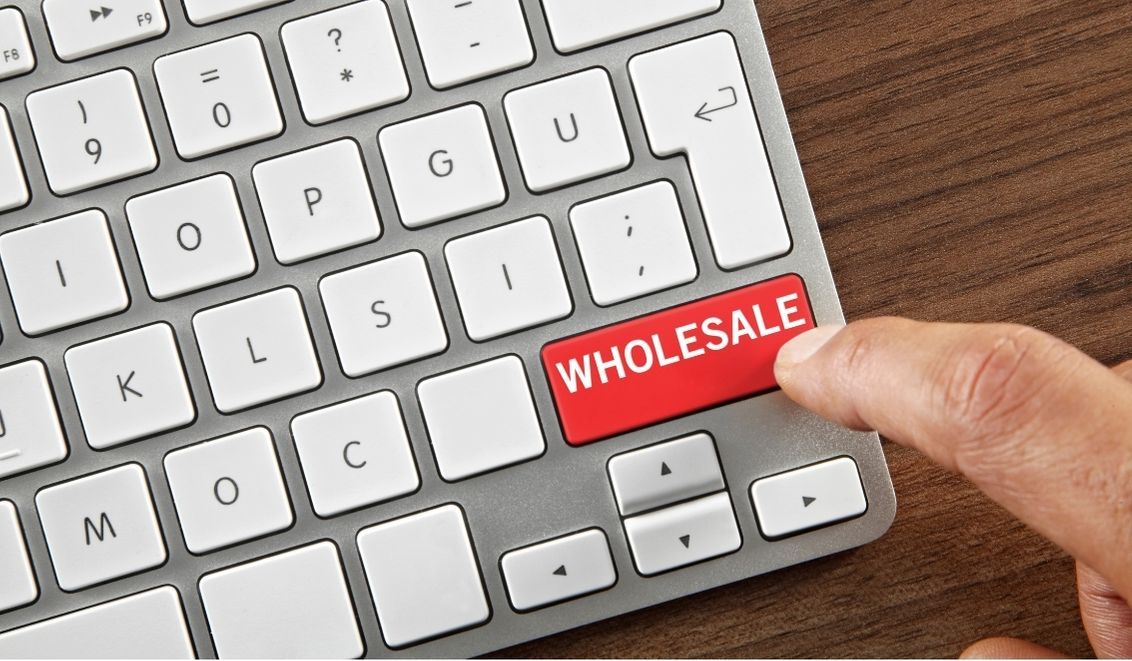 In my previous role as a fashion buyer, I watched as several small independent brands closed their doors to wholesale customers. They found wholesaling frustrating and were drawn into the bright lights of direct retail, with its higher margins and immediate payments. So what was so bad about wholesale? And is there anything they might have done differently?
Let's explore some common issues faced when working with wholesale customers and offer ideas to improve the situation.
Scenario 1
*A handful of wholesale customers are accounting for the majority of your business, whilst the others place irregular and/or small orders.*

For many businesses, the top 5% of accounts represent 65-70% of sales, so this isn't unusual. However, that doesn't mean it isn't worth improving. Quantify your concerns by performing a customer analysis and review the recency, frequency and monetary value of all accounts. Is there anything your top accounts have in common that make them more likely to spend the most with you? Can you identify these qualities in some of the less active accounts? This might be a good starting point to stimulate sales. Could competition be a problem here? If so, look into ways you can compete. This could even be resolved by a quick conversation with a friendly customer. Ask them what you need to do to get them to buy more from you.
Scenario 2
*Some customers aren't holding any/enough stock and only ever place small orders.*

This can be a serious problem for wholesale businesses whose stockists are mainly online retailers. In this situation, the retailer will often only buy stock on-demand (i.e. when a consumer places an order on their website). This isn't drop-shipping because you aren't sending the stock directly to the end-user; however, the drip-feed of small orders is not unlike a drop shipping arrangement.

If you truly want to prevent this kind of behaviour, you can impose minimum order terms and refuse to fulfil any orders that do not meet the requirement. This may of course result in you losing some of your smaller customers who do not have the finances to hold stock, but this could be a blessing in the longterm. It is a decision only you can make, and you need a clear understanding of each customer account before making such a decision.
Scenario 3
*I am spending too much time chasing customers for orders*

This throws up some tough questions...

First of all, are you making it easy for your customers to do business with you? Do they have all the information they need to be able to place orders? And can they easily get the orders to you? When you receive the orders, is your fulfilment process efficient and trouble-free?

Secondly, look at your offering. Is it exciting? Maybe it can't be exciting, but is it competitive, compelling, and well-presented? If you're not sure, ask a trusted customer or two for feedback.

If you answered 'no' or 'sometimes' to any of these questions - take a few minutes to look at what we can do to help.
Scenario 4
*I am spending too much time chasing customers for payments*

Recent research has shown small businesses in the UK are spending 10% of their day chasing invoices. This works out at two days per month! 64% of invoices are paid late, with the average overdue invoice paid 14 days late. Xero has started an initiative to challenge this, which is worth taking a look at. Basic tips include:
Have explicitly set out terms on your invoices.
Keep payment terms short. Thirty days should be the maximum.
Communicate. Early and often.
Add late payment fees - never popular with customers, but if they have ignored your communications, you are entirely within your rights as long as the terms are displayed clearly on the invoice.
Small businesses often struggle with accounting because they are busy running their operation. This is where cloud accounting software can make a huge difference.
Sign up for our 30-day free trial and see how Orderspace helps you to get the very best from your wholesale and B2B customers.
Further Reading:
Transitioning to an online wholesale ordering system
Simplifying the wholesale order process
Efficient Order Processing
Protecting your wholesale relationships if you start retailing
Keeping your online retailers happy
Get bigger orders from your wholesale customers